Welcome to PTF 3 Restoration Project
Boy Scout Troop 544, in an effort to keep older scouts interested in scouting after reaching the age of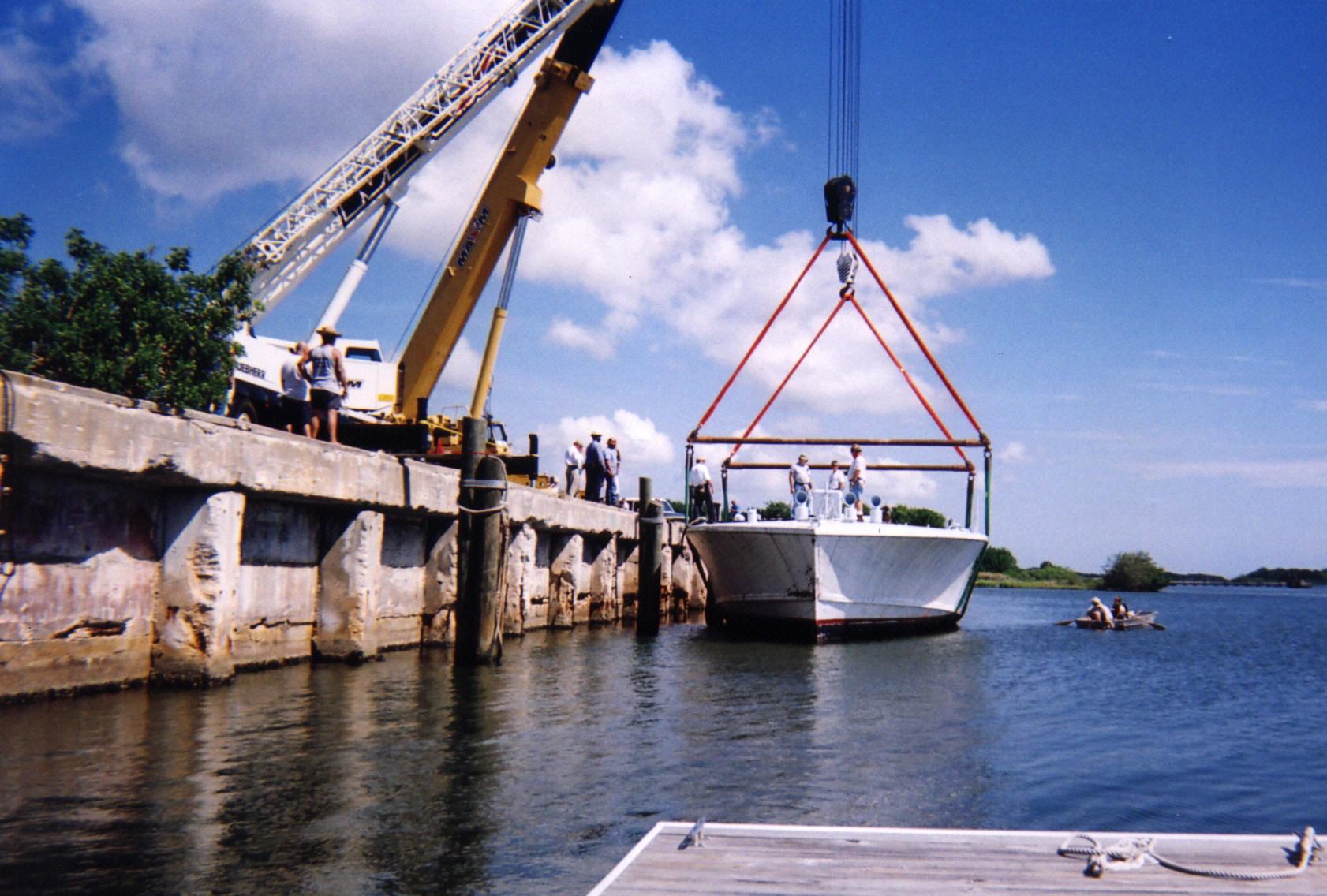 'perfume and gasoline, the adult leadership began searching for a boat to serve as a High Adventure vessel that would support long trips and scuba diving. Fifty to eighty foot long liner shrimp boats, and trawlers were considered till a patrol boat in Ft. Lauderdale showed up in the for sale listings. Then committee member, Bob McCray contacted the owner, Bill Norton of General Propulsion who after many discussions donated the Patrol Torpedo Fast boat in December 2001.

After a flurry of E-Mails, whopping phone bills and several trips to south Florida the boat was identified as PTF 3, a principle Veteran of the Tonkin Gulf Incident with 9 years in VietNam and had served later in missions against Cuba and Nicaragua. Funds were raised and the PTF 3
Boat was pushed by a Tug Boat 250 miles up the inter-coastal waterway in May 2003 to the Boston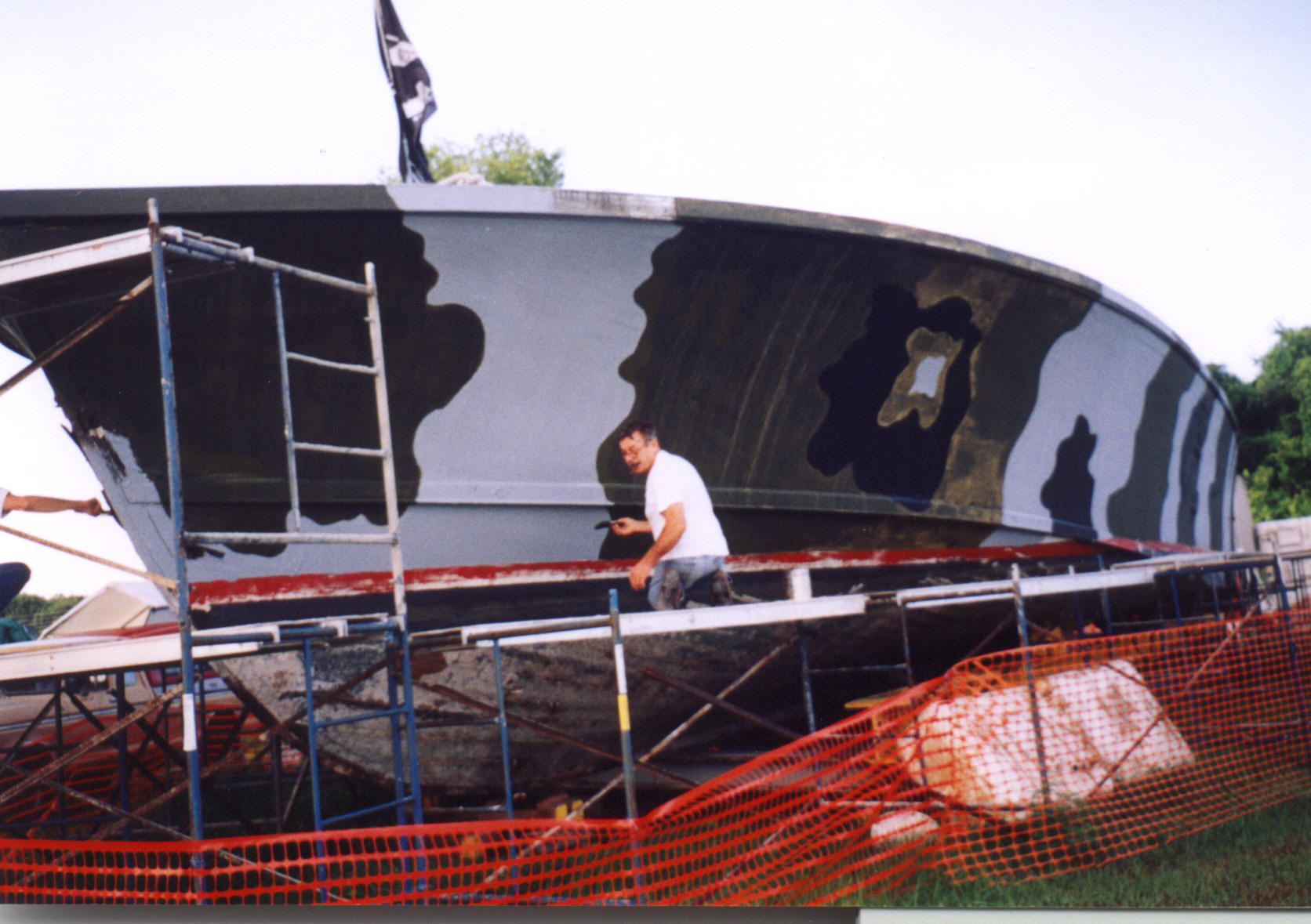 Whaler Mfg. Plant in Edgewater, Fl. Two weeks later the boat was hauled from the water
with two heavy cranes and placed a house moving rig. After drying out for eight weeks, the
80ft. long, 25ft. wide, 13ft high, 60 ton hull followed by the bridge was escorted by six Volusia County Deputies and an honor guard of Veterans in the middle of the night of 29 July 2003. After covering a distance of 43 miles in three and half hours, PTF 3 was parked in DeLand, Fl. ready
for restoration.

PTF 3, named 'Fast and Nasty' by her original crew, will serve as a living history museum,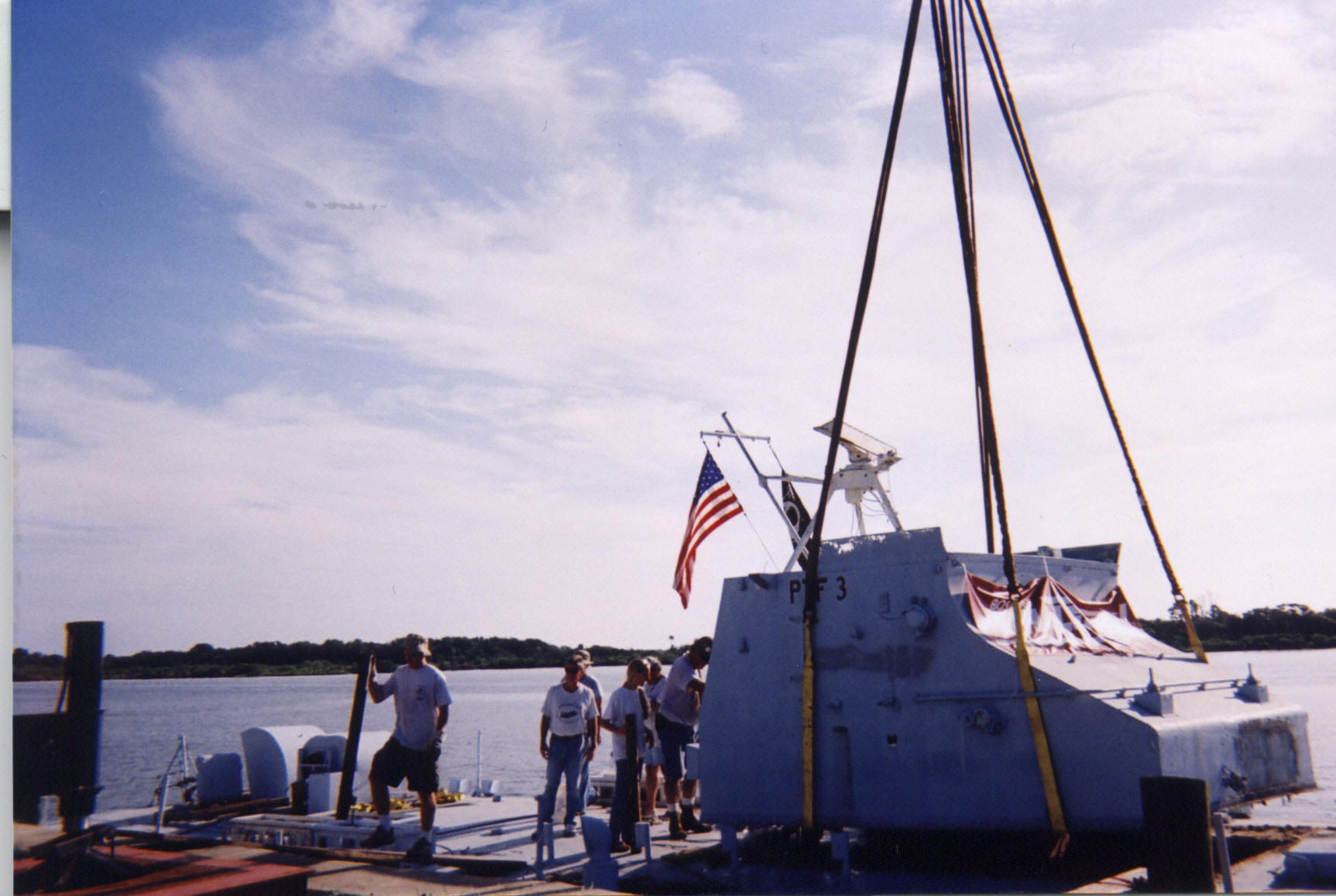 permanently docked in Sanford, Fl. Crewed by Boy Scouts of America Sea Scouts and
Navy League Sea Cadets, boys and girls will experience challenges and adventures that most people only dream about. Restored to modern codes and standards, and retaining her wartime
appearance, PTF 3 will go to sea, cruising to other historic seaport naval museums.

Sea Scouts restore the boat that started the Vietnam War . . .


Admiral LeRoy Collins, Executive Director of the Florida Department of Veterans' Affairs visits PTF 3
July 2007